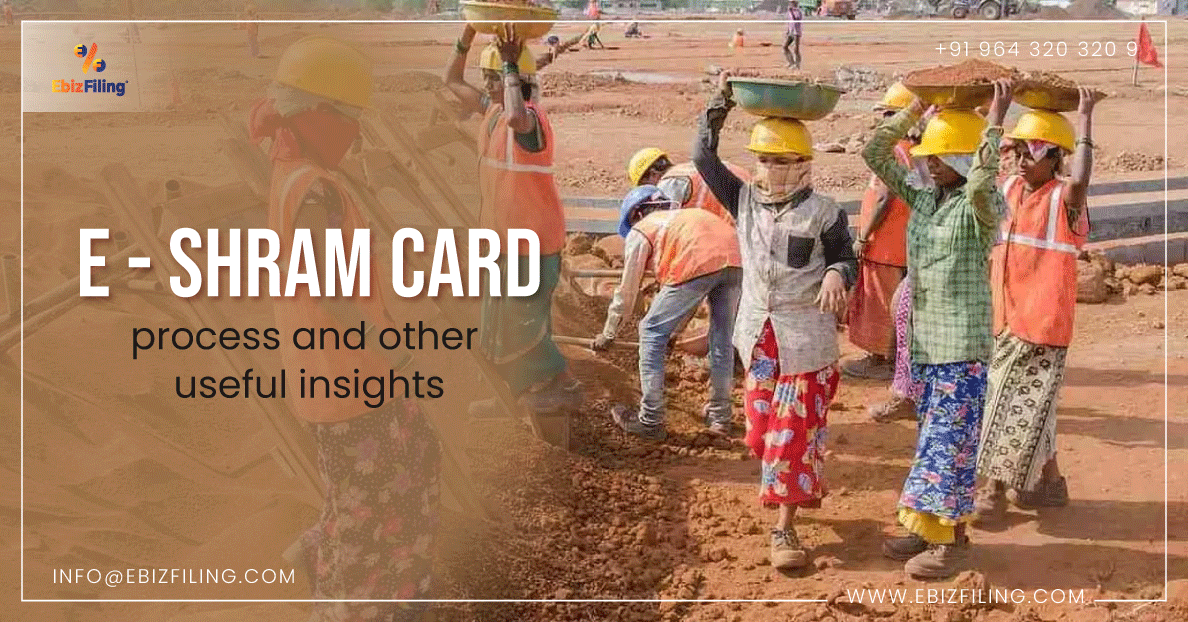 What is E-Shram scheme – Know the Process for e-Shram Registration
E-Shram Card: Eligibility, Process, and Other details relating to it
The Ministry of Labour and Employment has launched the E-Shram portal which keeps a record national database of unorganized workers, which is to be linked with their Aadhaar numbers. The database includes the name, occupation, address, qualifications, skill types and family details, etc. for understanding their employability status and providing the benefits of social security schemes to them.
The major objective is to create a centralized database of every worker working the unorganized sectors such as construction worker, migrant workers, domestic help, street vendors, agricultural laborers, handicrafts, etc. to help them from the social security services and share their information with various stakeholders for delivering the welfare schemes.
Eligibility for registering on E-Shram Portal
The age limit for registering for E-Shram Card is between 16 to 59

Any person who is working in the unorganized sector is eligible for the benefits of the E-Shram Card. Any home-based-worker, self-employed worker, or a wage earner in the unorganized sector such as agricultural, handicrafts, street vendors, or any worker employed in the organized sector but is not registered under Employee State Insurance Corporation (ESIC) or EPF or not a Government employee is called an Unorganised Worker

The person should not be a member of EPF/ESIC or NPS (Government funded)
Benefits of getting an E-Shram Card
It aims to implement the benefits of social security schemes for the unorganized workers which are administered by the Ministry of Labour and Employment and other inter-connected ministries.

The E-Shram portal will maintain a centralized database of people working in the unorganized sectors which is to be linked with the Aadhaar Card.

The person who is having an E-Shram Card is entitled to an accidental insurance cover of 2 lakhs under Pradhan Mantri Suraksha Bima Yojana (PMSBY).

All the social security benefits given under this scheme will be delivered directly to the unorganized workers through this portal.

The central ministry will provide necessary assistance to the eligible unorganized workers in national crisis with the help of this database.

To provide information regarding registered unorganized Workers to various stakeholders including ministries/ departments/ boards/ agencies/organizations of the central & state governments for delivery of benefits of various social security and welfare schemes through APIs.
Ministries that are related to the administration of the E-Shram portal
The various ministries that are related to the administration of the E-Shram portal are as follows:
The Ministry of Labour and Employment (MoLE) for registration of workers on the portal.

Ministry of Electronics & Information Technology (MeitY) for providing Aadhaar based user registration through UIDAI for determining the status of a user as an organized or unorganized worker.

Ministry of Finance for facilitating validation of bank accounts, ESIC & EPFO.
Procedure for registration on E-Shram portal
The process of registering non-organized workers on E-Shramportal is listed below
Visit the official website of the E-Shram portal

Click on 'Register on E-Shram'

Enter the mobile number which is linked to your Aadhar Card and Captcha and

Choose whether you are a member of EPFO/ESIC or not (Yes/No)

Click on  'Get OTP'. A six-digit OTP will be sent to your Aadhar linked mobile number.

After entering the OTP, the registration form for E-Shram will open

Enter your Aadhar Card number, click on the box to agree with the terms and conditions, and then proceed to submit.

Enter the OTP sent to your registered mobile number and click on it to validate OTP.

A pre-filled form will appear on the screen that is filled according to the details given in the Aadhar Card. Verify your details and click on to continue.

Enter your personal details, Details of your permanent and current Residence, educational qualifications, Occupational and skills details, bank account details,

You will get a preview/self-declaration of the registration form. Verify all the details if all the information is correctly filled and click on the declaration box and submit to proceed.

Enter the OTP sent to your mobile number and click on it to verify.

Your registration is completed. A Unique Identification Number (UAN) Card will be generated on your screen and you have to download it. UAN is a 12 digit permanent unique number provided to each unorganized worker after registration on the E-Shram portal.
Documents required for registration in the E-Shram portal
The mobile number that is linked with Aadhaar

Savings Bank Account Number with IFSC code

Educational Certificate

Income Certificate

Occupational Certificate
Social security welfare schemes available under E-Shram schemes
Pradhan Mantri Shram Yogi Maan-Dhan Pension Yojana

Pradhan Mantri Suraksha Bima Yojana (PMSBY)

Pradhan Mantri Jeevan Bima Yojana (PMJJBY)

Pradhan Mantri Awaas Yojana – Gramin (PMAY-G)

Atal Pension Yojana (APY)

National Pension Scheme for Traders, Shopkeepers, and the Self-employed Persons

National Social Assistance Programme (NSAP)

Health Insurance Scheme for Weavers (HIS) 

Ayushman Bharat Jan Arogya Yojana (AB-PMJAY).

National Safai Karamcharis Finance and Development Corporation (NSKFDC)

Self Employment Scheme for Rehabilitation of Manual Scavenger
 Conclusion
The E-Shram portal was a great initiative launched by the Government of India whereby any person employed in unorganized sectors is entitled to get an accidental insurance cover of 2 Lacs under PMSBY. All the other government schemes that have been established or will be made in the future will also be delivered through this portal. In the time of emergency and national pandemic, this database may be utilized to provide necessary assistance to all the workers of unorganized sectors.
About Ebizfiling -
EbizFiling is a concept that emerged with the progressive and intellectual mindset of like-minded people. It aims at delivering the end-to-
end incorporation, compliance, advisory, and management consultancy services to clients in India and abroad in all the best possible ways.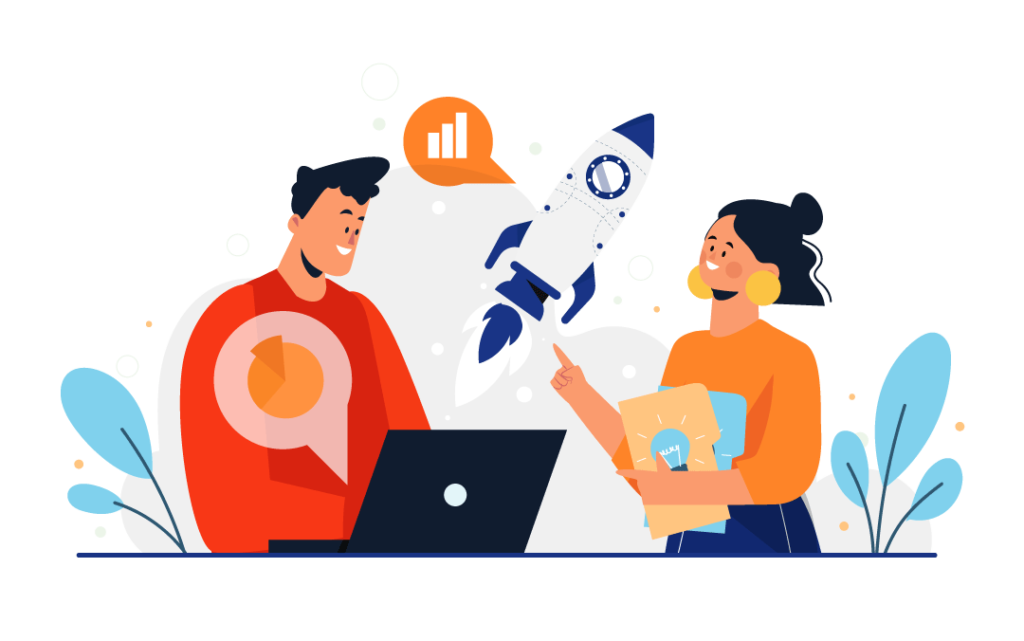 Reviews
"I would whole heartedly recommend ebizfiling for their professional and diligent work. We are delighted to acknowledge the excellent services provided by ebizfiling for the legal structuring and compliance. I would like to thank ebizfiling, for their approachability, fair pricing and timely responses."

Great going Ebizfiling! We are satisfied with your services and would recommend them to others. Good luck for your future.

Awesome, service, very prompt response, and very helpful technical team.