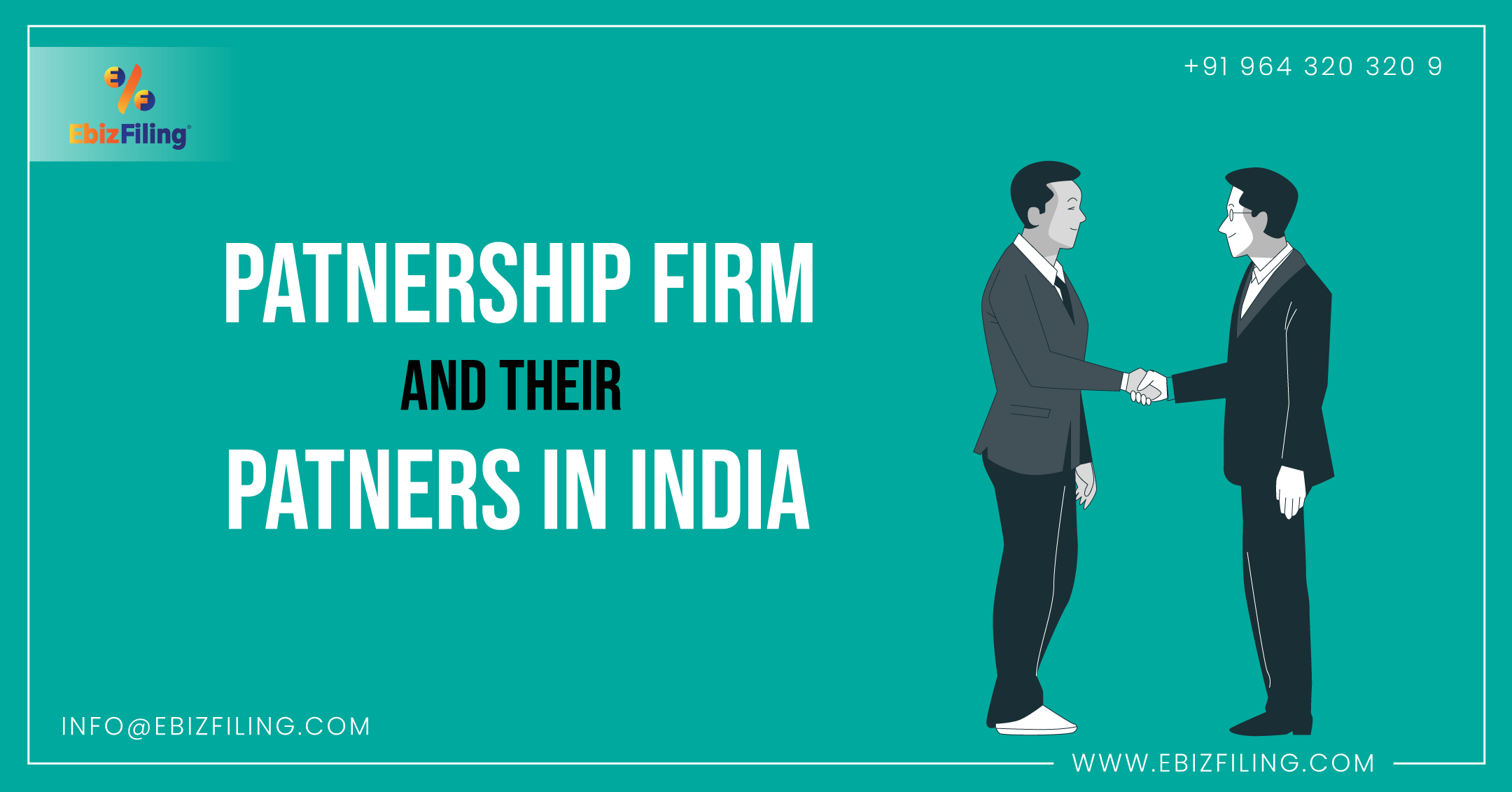 A guide on Types of Partners in a Partnership Firm
All About Partnership Firms and their Partners in India
The Partnership Act of 1932 establishes the framework of a Partnership firm and includes all of the necessary rules for its operation. Furthermore, the Partnership Deed entered at Partnership Firm Registration, as well as any investment, subsequent changes, share of profits or losses, and governs the business operations. The Act establishes many types of Partnership Firms and their Partners in India, that we will describe here in order to help you understand How to form your Partnership Firm during its Registration.
About Partnership and number of Partners in a Partnership Firm
A Partnership is a relationship between people who have agreed to split the earnings from a business that is run by all of them or by one of them acting on behalf of all of them. Partnerships are a useful type of business entity for small businesses since they allow more than one person to contribute to the Partnership and share the Profits.
Minimum and Maximum number of partners as per Company Act 2013: a Partnership Firm can have a minimum of two partners and a maximum of 20 partners. If a company has more than 20 partners, it is considered illegal.
Types of Partnership Firms in India
Based on Partnership Registration Status
General Partnership
Limited Liability Partnership (LLP) – In this type of partnership, the partners' liability is limited, and each partner agrees to it. In other words, an LLP is a type of partnership in which each member is responsible for his or her contribution to the company. The personal property of a partner cannot be attached to repay the firm's liabilities in this type of partnership.
Based on Partnership Registration Status – The Partnership Act does not require a partnership entity to be registered. Firms that are both registered and unregistered are lawful and authorized by the law.
Registered Partnership Firm: The Partnership Firm must register with the Registrar of Firms (RoF) in the jurisdiction where the firm conducts business. The registration application required payment of a registration fee to RoF, which differed by state and was determined by state law.
Unregistered Partnership Firm: An unregistered partnership firm is formed by the partners signing an agreement. The unregistered partnership firm permits the partners to conduct business in the manner specified in the agreement.
General partnership – Each partner in this sort of partnership has the authority to make decisions concerning the firm's operations and management. The disadvantage is that the partner's liability is unlimited, and in the event of a financial miscalculation or loss caused by a single partner's actions, all of the partners' personal assets can be taken away to pay off debts and creditors' claims.
Below are the two categories in which general Partnership is bifurcated
This is a type of cooperation that is formed with the goal of completing a specified task. Particular partnerships are formed solely for a project involving temporary contract-based work or a specialized business. The partnership will be dissolved once the business's goal has been met or the act for which it was formed has been completed. However, if the partners choose to continue the partnership, they have the option to reach an agreement. However, if this is not the case, the partnership will dissolve when the assignment is completed. A collaboration for the construction of a building, for example, or a partnership for the production of a film.
When a partnership is formed, the partners usually select how long they want the collaboration to last. As a result, when a partnership is formed without a stated time restriction for its termination, it is referred to as a partnership at will. The breakup of a partnership is a mutual decision made when the necessity arises and is not pre-determined. It is up to the partners to agree on how long they want the partnership to last.
Types of Partners in a Partnership Firm
Nominal partner
Active partner
Partner by holding out or estoppel
Minor as a partner
Partners in profit only
Sub partner
Sleeping partners
Nominal partner – A nominal partner is an individual who has no genuine stake in the firm's operation or how it operates, nor does he have any rights to the earnings. He normally has no say in the operations or management of the company, but he is liable to outsiders as a true partner. He simply gives his name to the firm for it to benefit from his or her reputation and name, based on that an individual is treated as a genuine partner in a firm.
Active partner – Partner who is actively involved in the partnership firm's management and other vital functional areas. With his active engagement and contribution as a partner, an active partner determines how the firm functions. If the active partner decides to retire, he must notify the public of his decision. If an active partner fails to do so, he will be held accountable for the actions of other partners after his retirement. The firm and the partners are bound by any action done by the active partner in the ordinary course of business.
Partner by holding out or estoppel – If a person openly states to another that he is a partner through his words or actions, he will not be able to back out later. As a result, if a situation arises, such a person may be held accountable to third parties for the firm's debts.
Minor as a partner – A contract, which is a common agreement between two or more persons, creates a partnership. Contracts cannot be entered by minors. However, under the Indian Partnership Act, a minor might be introduced as a partner if it is only for receiving advantages. A minor partner has access to the firm's accounts and is entitled to a portion of the earnings. They do not have the right to sue the partners as long as he is a partner in the firm.
Partners in profit only – A partner enters a partnership firm with the understanding that as a partner, he or she will solely share profits and will not be accountable for any losses. However, the liability of partners in a partnership firm is several and joint, partner will be held liable alongside the other partners. As a result, if the firm suffers a loss and the other partners go bankrupt, a third party could hold this partner accountable. The said partner can then reimburse the third party for the arrangement's contribution.
Sub partner – A sub-partner is a partner who agrees to share his profits from the corporation with a third party. He is unable to identify himself as a founding partner of the firm. He has no rights to the original firm, and he is not accountable for the firm's actions. He is solely entitled to the agreed-upon profit split from the contracting partner.
Sleeping partners – A sleeping partner, as the term implies, is one who is not involved in the day-to-day management or operational parts of the partnership firm, but maybe consulted when critical decisions are made. This partner's participation may be unknown to outsiders, yet they invest in the firm by giving a significant amount of capital. In the event of a debt, the sleeping partner handles paying it on behalf of the company. It is not necessary for an inactive partner to file a public notice to announce his retirement. He is unable to withdraw pay because he is not involved in the operations.
About Ebizfiling -
EbizFiling is a concept that emerged with the progressive and intellectual mindset of like-minded people. It aims at delivering the end-to-
end incorporation, compliance, advisory, and management consultancy services to clients in India and abroad in all the best possible ways.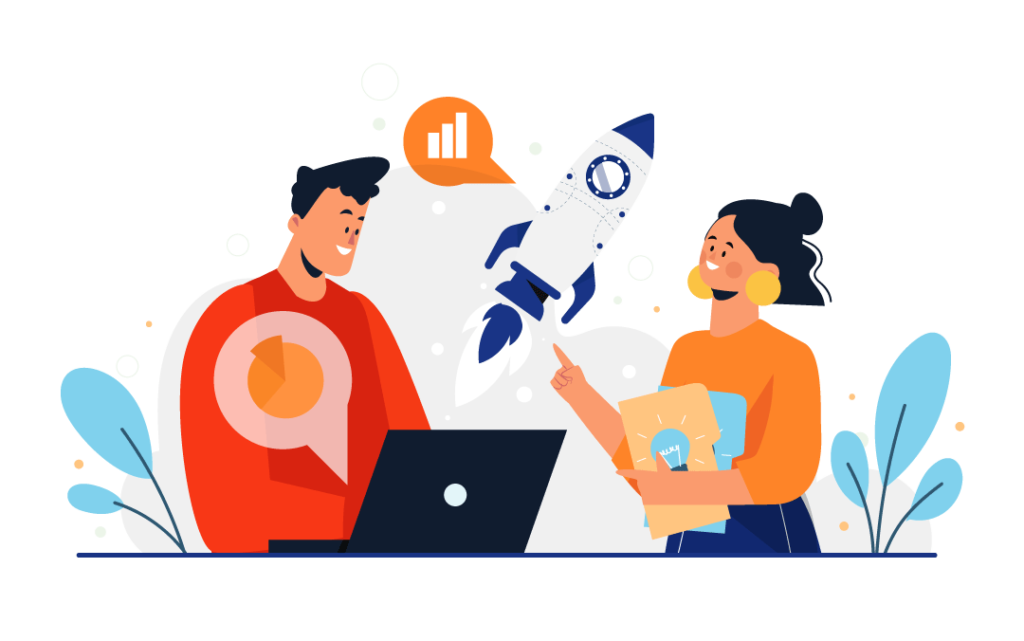 Reviews
It was a great experience with Anitha from ebizfiling who guided me for doing the IEC renewal.

I am very happy with the way they serve their clients. They are focused on providing the best help that they can and are result oriented.

I am very happy that I am connected to your company. I have liked the service of your company, which provides me the right time for every information. Thank you very much to all your employees. I will always be connected to your company and will tell everyone about your company. thank you ebiz team.