Scope Of Start-Up Companies In Modern India
All you need to know about "Scope Of Start-Up Companies in Modern India"
Introduction
India has the third-largest startup ecosystem in the world, with consistent annual growth of 12 -15% predicted for the coming year. After the US and China, India has developed into the third-largest startup environment worldwide. The report revealed that a record-breaking 44 Indian firms earned unicorn status in 2021, bringing the country's total number of unicorn startups to 83, with the majority operating in the services industry. This article focuses on scope of Start-Up Companies in Modern India.
What are the different types of company registrations in India?
There are 7 types of company registrations considered in India –
1. Private Limited Company
A Private Limited Company (PLC) is a small commercial corporation that is privately owned. In a Private Limited Company, a member's liability is limited to the amount of shares he or she holds. Shares in a Private Limited Company cannot be exchanged publicly.
2. Public Limited Company
A public limited corporation is one whose shares are available to the public to acquire. There is no limit to the number of shares that can be bought, sold, or exchanged in such company organizations.
3. Partnership Firm
Partners who have agreed on the role and profit sharing are the ones who manage operations in partnerships. The partnership agreement is a verbal agreement that specifies the roles, responsibilities, authority, and number of shares owned.
4. Limited Liability Partnership
Limited liability partnerships, sometimes known as LLPs, are an unique kind of business in India. It has a separate legal position that helps in separating personal and business assets. Also, it provides entrepreneurs with limited liability protection. In LLPs, the quantity of share capital determines each partner's liability.
5. One Person Company
OPC (One Person Company) is the newest addition to the variety of company registration procedures permitted in India, is excellent for small firms. It is the greatest choice for business owners who want to operate a company independently.
6. Sole Proprietorship
A sole proprietorship is a company where the operations are managed by only one person. Since the owner and the business are seen as a single entity, their profits and losses are entirely their own responsibility.
7. Section 8 Company
Section 8 businesses are often referred to as non-profit associations for charitable causes. The goal of Section 8 company is to advance the humanities, sciences, literature, education, charitable work, and environmental preservation.
What is the scope of Start -Up companies in Modern India?
India can be considered a youthful country as it has been 65 years of its Independence. The population growth and shortage of skilled workers have been the two main variables influencing the employment market situation nowadays. These days, businesses are searching for experts that are qualified and can provide outcomes for the individuals who desire to pursue independent company. Below is the 3 primary scope of Start-Up Companies in Modern India.
1. Increase in Globalization
A lot of factors, including globalization and the rise of the IT industry were majorly responsible for the rise of entrepreneurship in India. Higher pay scales with good designations offered by several private sectors or multinational companies encouraged the people.
2. Startup Ecosystem
The startup ecosystem is receiving a lot of support from international and Indian investors, who have increased trust in the sector and have committed funding to enable these businesses to develop. Today, the Indian economy is undergoing an immense makeover with new strategies rolling into the market emphasizing and enhancing the role and contribution of startups.
 3.

Make In India initiative
The government of India launched the "Make in India" project to encourage businesses to create, produce, and assemble goods in India and to encourage targeted investments in manufacturing. The goal of the strategy was to create a business-friendly atmosphere, buildup an effective infrastructure, and open up new markets to foreign investment.
Why is it beneficial to start-up a business in India?
Make in India: In a recent development, the government created a program like "Make in India" to promote prospects for employment. There are a few key elements to consider while discussing scope in India that may help in effectively establishing a business as well as its ongoing investigations.
Youth oriented: India has a large and desperately unemployed young labor force. This country has a youth-oriented demography. They possess education and are simple to instruct. These resources maybe utilized for personal benefit, creating occupations that have a positive influence on society while simultaneously producing wealth for the individual.
Large Population: The economy works on the principles of supply and demand. India already has a sizable market with a wide range of demand that has to be satisfied due to its large population, which is great to start-up a business for every businessman.
Conclusion
A favorable environment for start-ups has been created, which should maintain itself and produce significant rewards in the future. This environment has been created by lowering the requirements needed to launch a firm and by offering programs for start-ups to access bank financing.
About Ebizfiling -
EbizFiling is a concept that emerged with the progressive and intellectual mindset of like-minded people. It aims at delivering the end-to-
end incorporation, compliance, advisory, and management consultancy services to clients in India and abroad in all the best possible ways.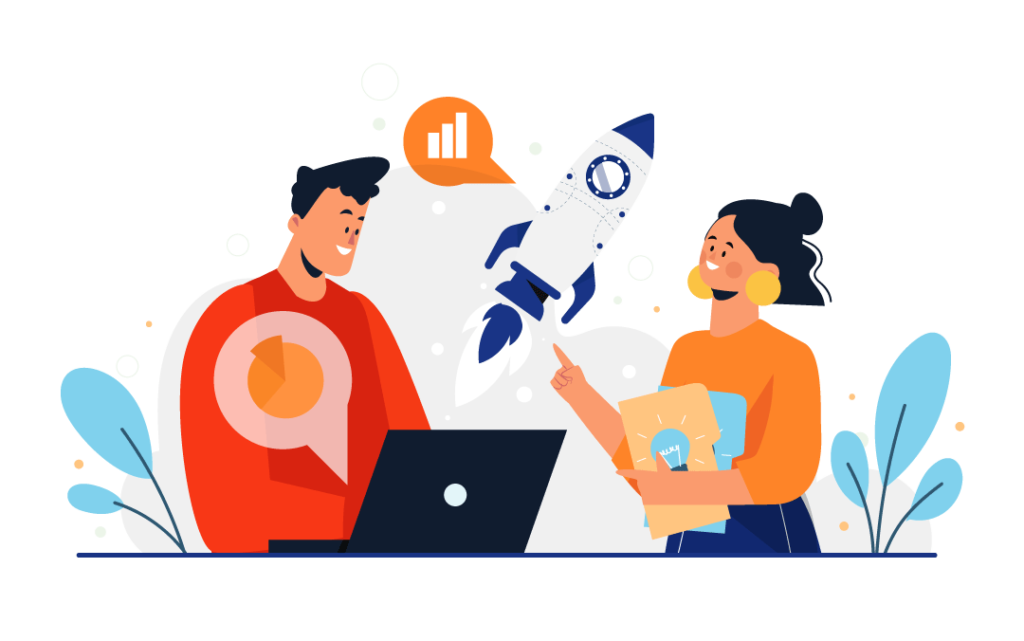 Reviews
I find the service, working approach and commitments very professional. Their progress updates are commendable. I really liked working with them.

I was amazed to see the great offers for women entrepreneurs. It was a delightful experience working with you and your team.

Delighted to work with them. Very efficient and hardworking staff.