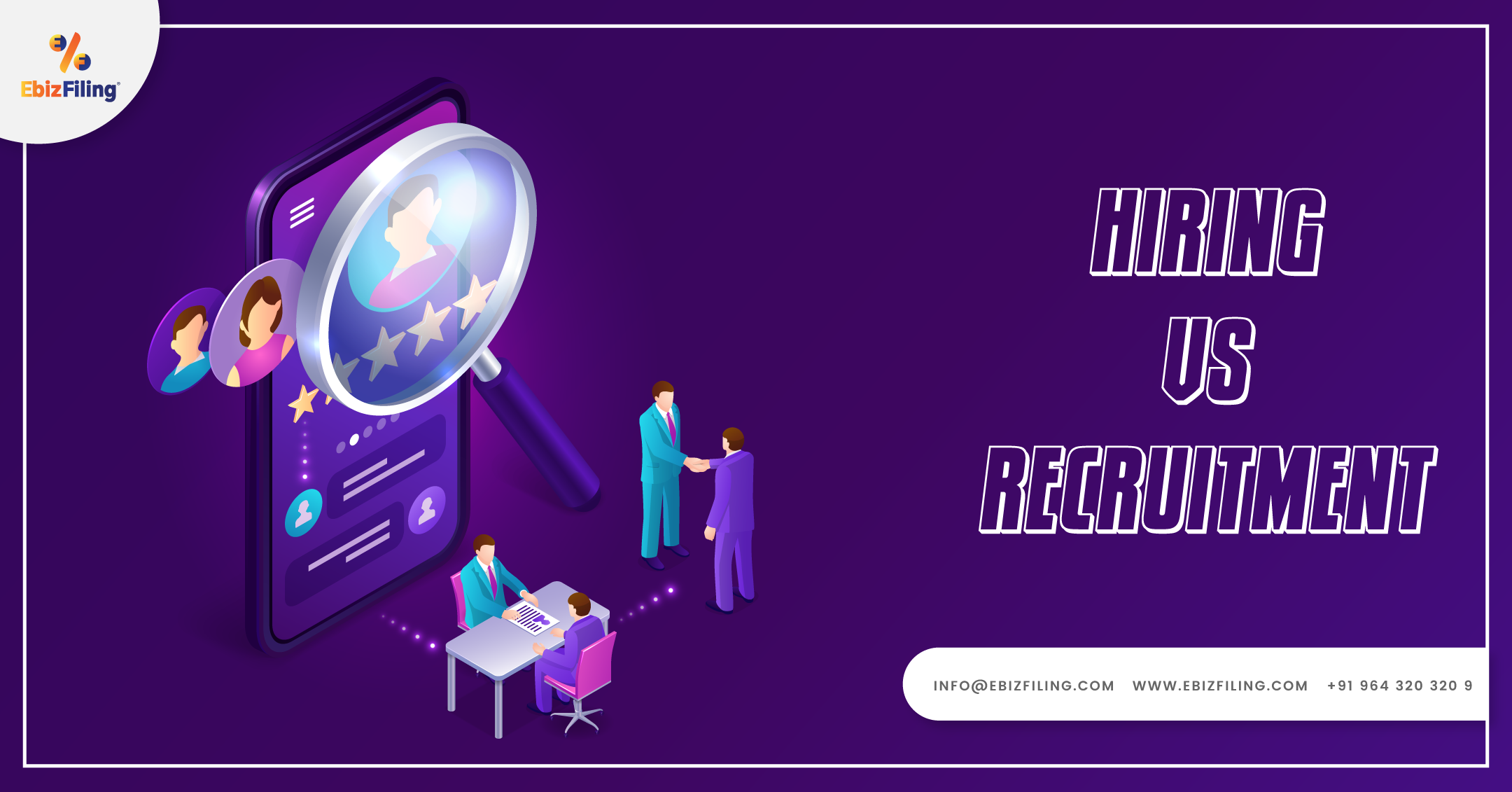 What is Hiring & Recruitment? & Difference between Hiring and Recruitment
All you need to know about Hiring Vs Recruitment- Basic Difference between Hiring & Recruitment

 
Introduction
Growing businesses are constantly looking to add more talented workers to their employees to meet the demands of their growing customer base. The phrases "hiring" and "recruiting" relate to two approaches used by businesses to motivate the ideal functioning of their business. Although these terms are sometimes used interchangeably, these methods actually have different processes and results. In this article information on the differences between hiring and recruitment is mentioned.
What is Hiring?
When a specific work position opens up, the hiring procedure includes finding, analyzing, and hiring new talent. It is a needs-based method that is only incurred when it is necessary to use it right away. This is typically followed by posting a job opening and informing the public that the company is searching for new hires and/or employees with a particular aptitude and/or expertise.
The position may be advertised on the company's website, during office meetings, and via social media outlets like Facebook and LinkedIn. There are several websites on the internet that have been specifically designed for employers besides these channels. In order to advertise jobs and bring in talent, they typically provide both free and paid options.
Respondents submit their CVs or resumes to companies in accordance to job advertisements. Their CVs/resumes are reviewed by the talent management and human resources (HR) team, who conduct phone or mail screenings and follow-up interviews. The best candidates are then chosen and hired for the position. The hiring procedure is appropriate and effective for filling temporary roles and employing individuals.
What is Recruitment?
Recruitment is the process of actively seeking out, locating, and hiring candidates for a certain post and employment. Human resource (HR) managers approach a candidate who meets their fundamental criteria and standards and also explains their company's culture and the expertise they are currently seeking.  It is a method of workforce optimization, and if a person leaves unexpectedly, the business is never under any pressure to fill the job roles.
There are significant odds of finding a candidate whose educational background, professional skills, talent, and experience exactly match the skills required to fulfill the open position because recruitment entails a long-term employment plan.
What is the difference between Hiring and Recruitment?
| | | |
| --- | --- | --- |
| S.no. | Recruitment | Hiring |
| 1. | Process of looking for potential candidates | Process of recruiting, developing, and retaining employees in a company |
| 2. | A factor in hiring | Management's primary duty |
| 3. | Limited in scope | Broad scope |
| 4. | Short term | Long term |
| 5. | The beginning stage of a job | All stages |
Best Hiring Practices
Companies should prefer gentle talents over academic credentials.
Select them based on their abilities like communication, creativity and adaptability.
Aim to be as open and honest about salary as you can as a hiring manager.
You must use different techniques while analyzing the candidates so that you can judge both their analytical and learning abilities.
Company culture is important because it affects employee satisfaction and your brand's reputation. Therefore, you must evaluate if a candidate is compatible with your business before hiring.
Best Recruitment Practices
Promote the culture of your workplace.
HR department must engage applicants with interesting job posts.
Recruitment should be a team effort, even if a recruiter is outsourced.
When creating job descriptions, ask suggestions or the perspectives of your current staff.
Requirements should be encouraged not only by significant salaries and an alluring company culture, but also by your commitment to keep them on board when they join.
Conclusion
Building and retaining a strong and experienced staff will help the organization in all areas, and it is important to hire and recruit the proper individuals. When deciding between the hiring and recruitment processes, they must carefully consider their options. A higher level, more complex position that calls for specific talents may need the company to spend a significant amount of money to fill. The company's decision would be influenced by a variety of factors, including the qualifications, set of skills needed, and the level of difficulty involved in finding the right applicant. Being aware of the difference between hiring and recruitment will help you to make the best choices when finding the employees.
About Ebizfiling -
EbizFiling is a concept that emerged with the progressive and intellectual mindset of like-minded people. It aims at delivering the end-to-
end incorporation, compliance, advisory, and management consultancy services to clients in India and abroad in all the best possible ways.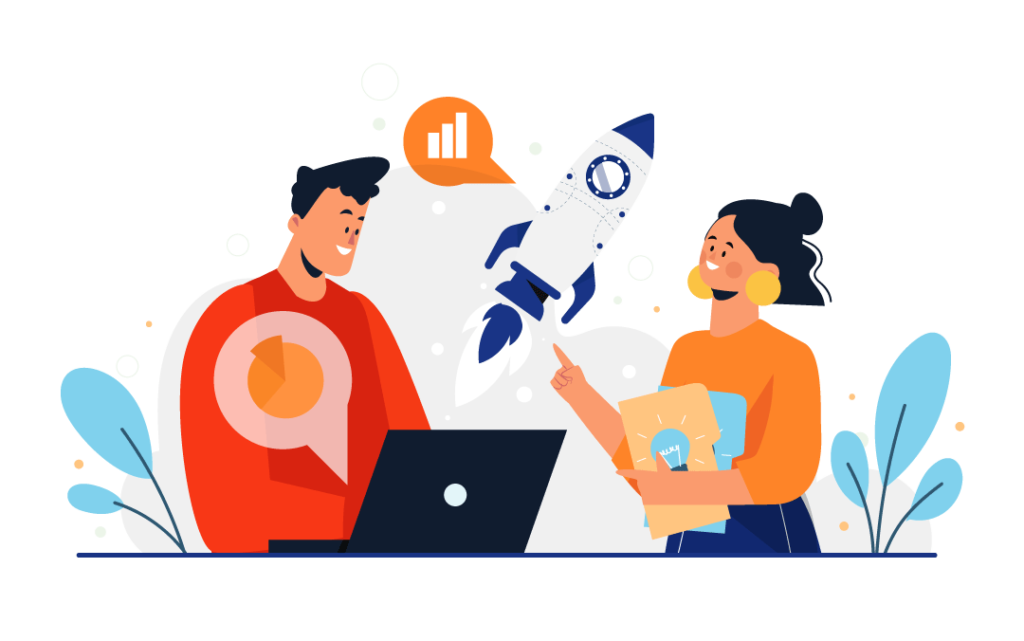 Reviews
I took gst registration from Ebizfiling india private limited.. The service was excellent and am looking for more colloboration

I am very happy with the way they serve their clients. They are focused on providing the best help that they can and are result oriented.

My GST process was made easier with Ebizfiling. I really appreciate the hard work by your team. Keep up the same in the future. Good Luck!