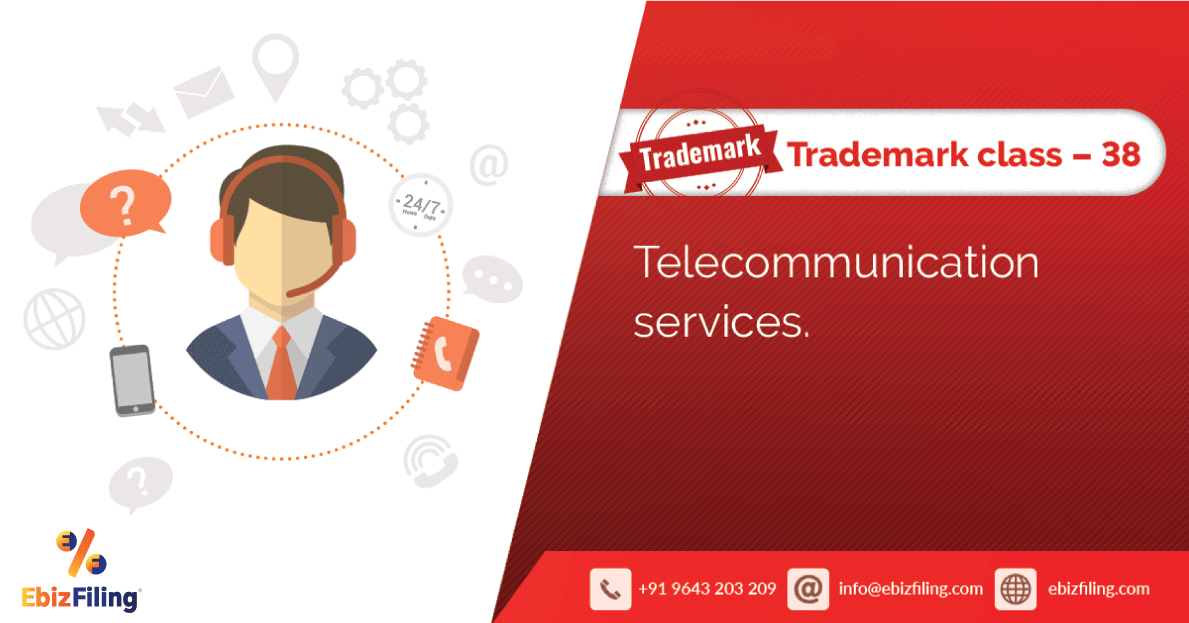 Trademark Class 38: Telecommunication Services
Products and services are Classified by IPindia.gov.in according to specific categories (also called Classes). Trademarks have to be applied or registered under such specific class or classes as may be applicable. Herewith we are presenting an all inclusive guide to Class 38 of the Trademark Classification!
Trademark Class 38
Trademark Class 38 pertains to Telecommunications
For quick trademark registration  or comprehensive efiling or free consultation on public trademark search in India, please get in touch with us at www.ebizfiling.com  or write to us on info@ebizfiling.com or call +91 9643 203 209!
Comprehensive list of goods classified under Trademark Class 38.
Telecommunication services;
And rental, hire and leasing in connection with the aforesaid, included in the class and advice, consultancy and information for the aforesaid, include in the class.
A detailed list of goods classified under Trademark Class 38.
| | | |
| --- | --- | --- |
| Rental of access time to global computer networks | Providing internet chatrooms | Telecommunications routing and junction services |
| Providing access to databases | Message sending | Teleconferencing services |
| Cable television broadcasting | Rental of message sending apparatus | Telegraph services |
| Communications by telegrams | Rental of modems | Telephone services |
| Communications by telephone | News agencies / wire service | Rental of telephones |
| Communications by cellular phones | Providing online forums | Television broadcasting |
| Communications by computer terminals | Paging services [radio, telephone or other means of electronic communication] | Telex services |
| Communications by fibre optic networks / communications by fiber optic networks | Radio broadcasting | Transmission of telegrams |
| Computer aided transmission of messages and images | Radio communications | Transmission of greeting cards online |
| Electronic mail | Satellite transmission | Transmission of digital files |
| Electronic bulletin board services [telecommunications services] | Streaming of data | Providing user access to global computer networks |
| Facsimile transmission | Rental of telecommunication equipment | Videoconferencing services |
| Rental of facsimile apparatus | Providing telecommunication channels for teleshopping services | Voice mail services |
| Information about telecommunication | Providing telecommunications connections to a global computer network | Wireless broadcasting |
About Ebizfiling -
EbizFiling is a concept that emerged with the progressive and intellectual mindset of like-minded people. It aims at delivering the end-to-
end incorporation, compliance, advisory, and management consultancy services to clients in India and abroad in all the best possible ways.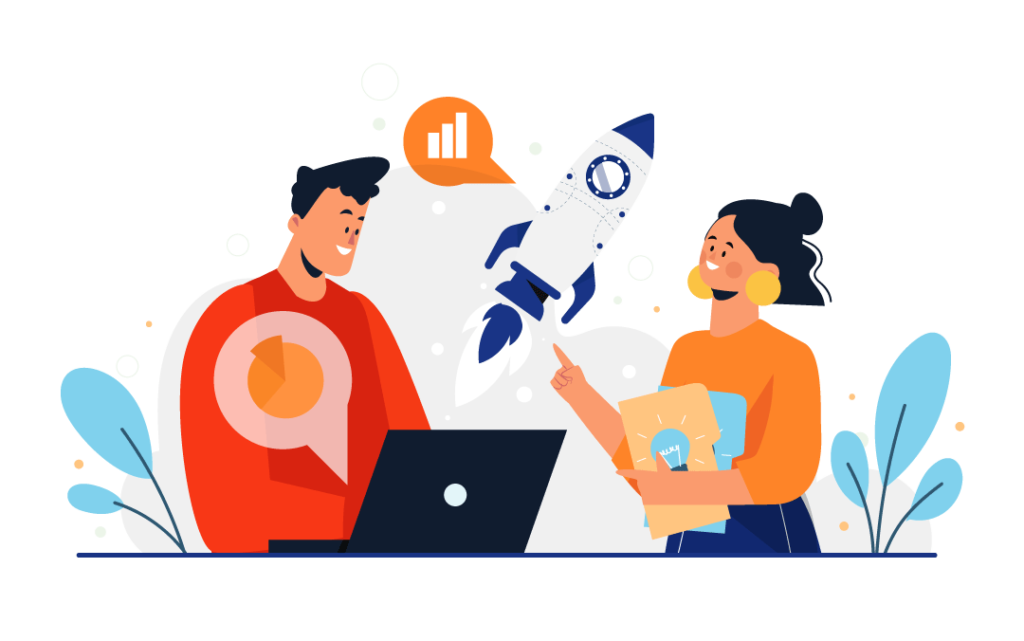 Reviews
Easy and Fast Thanks for the Help, Very Nice Services will contact for other services too.

I would rate 5/5 for their services, pricing and transparency.

I was amused when I saw the pro activeness in the staff as they made sure everything was on track and in time.