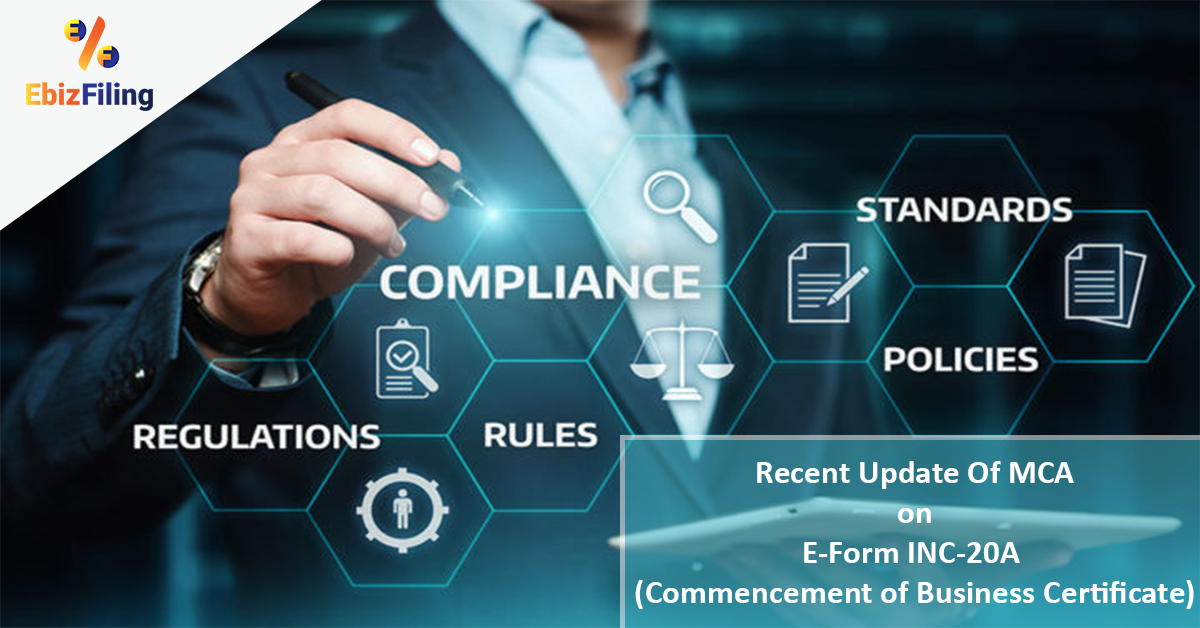 E-Form INC-20A (Commencement of Business Certificate)
E-Form INC-20A (Commencement of Business Certificate)
The Ministry of Corporate Affairs is keen to improve Corporate Governance and Compliance on the Company's part after the successful rollout of DIR-3KYC for Directors/DIN holders. It has introduced the E-Form (INC-20A) Commencement of Business Certificate under the Companies (Amendment) Ordinance 2018.
Occurrence of Events  

Time Lines  

Who is required to file Form INC-20A

Companies registered after the commencement of the Companies (Amendment) Ordinance, 2018 in India, and having a share capital is required to file for the commencement of business certificate before commencing any business or exercising any borrowing powers. Any company incorporated after 2nd November 2018 would be required to get a Commencement of Business Certificate

Time Limit for Obtaining Commencement of Business Certificate

The commencement of business certificate must be obtained within 180 days of incorporation of the company.

Declaration by every Director

While filing the application for commencement, the Directors of the company must declare that every subscriber to the memorandum has paid the value of the shares agreed to be taken by him/her on the date of the making of such declaration.

Company Strike-Off

Also, after 180 days of incorporation, if the Registrar has a reasonable cause to believe that the company is not carrying on any business or operations, he/she may initiate action for the removal of the name of the company from the register of companies (i.e. Company Strike-Off)

Compulsory Document Required

Subscribers proof of payment for the value of shares i.e, Bank statement of the company having all credit entries, for documenting the receipt of subscription money received from all subscribers to MOA.

Consequences if Form is not filed within the time

If the form is not filled within the given time, the company cannot start its business and cannot Borrow Money.

Certification

The certification needs to be availed by a Practicing Professional

(i.e. Chartered accountant, Cost accountant, or Company secretary.)
Additional Fees in case of late filing for E-Form INC-20A
| | |
| --- | --- |
| Period of delays | Fees scheduled with a due date |
| Up to 30 days | 2 times of normal fees |
| More than 30 days and up to 60 days | 4 times normal fees |
| More than 60 days and up to 90 days | 6 times normal fees |
| More than 90 days and up to 180 days | 10 times of normal fees |
| More than 180 days | 12 times of normal fees |
About Ebizfiling -
EbizFiling is a concept that emerged with the progressive and intellectual mindset of like-minded people. It aims at delivering the end-to-
end incorporation, compliance, advisory, and management consultancy services to clients in India and abroad in all the best possible ways.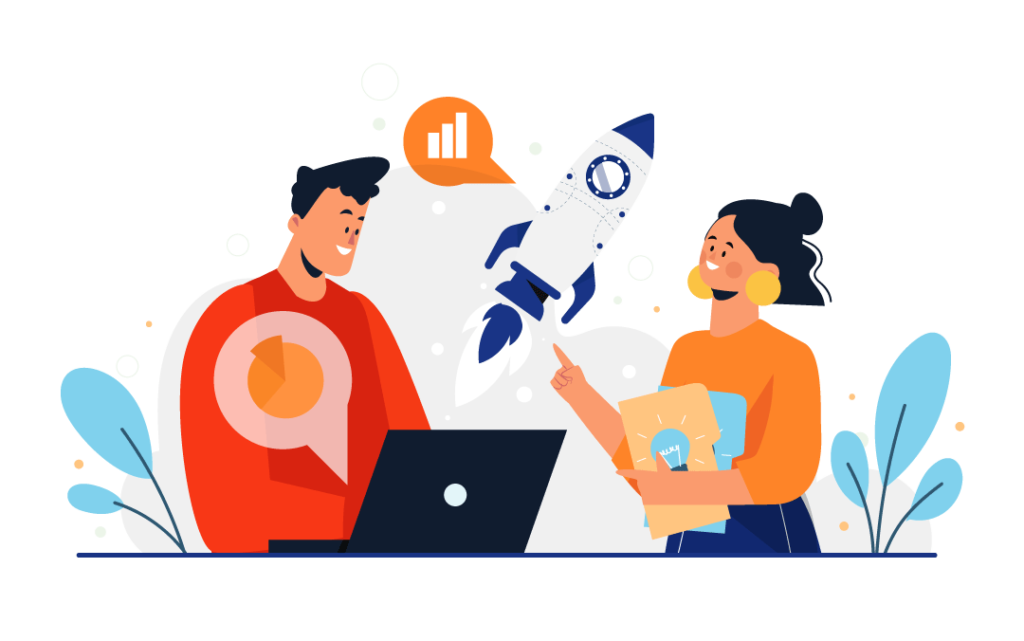 Reviews
These guys deliver on their promise..

Awesome Service! I am very happy with the way the process is being handled. Snehal also followed up constantly to ensure that the items are completed on time successfully. Thanks for your service.