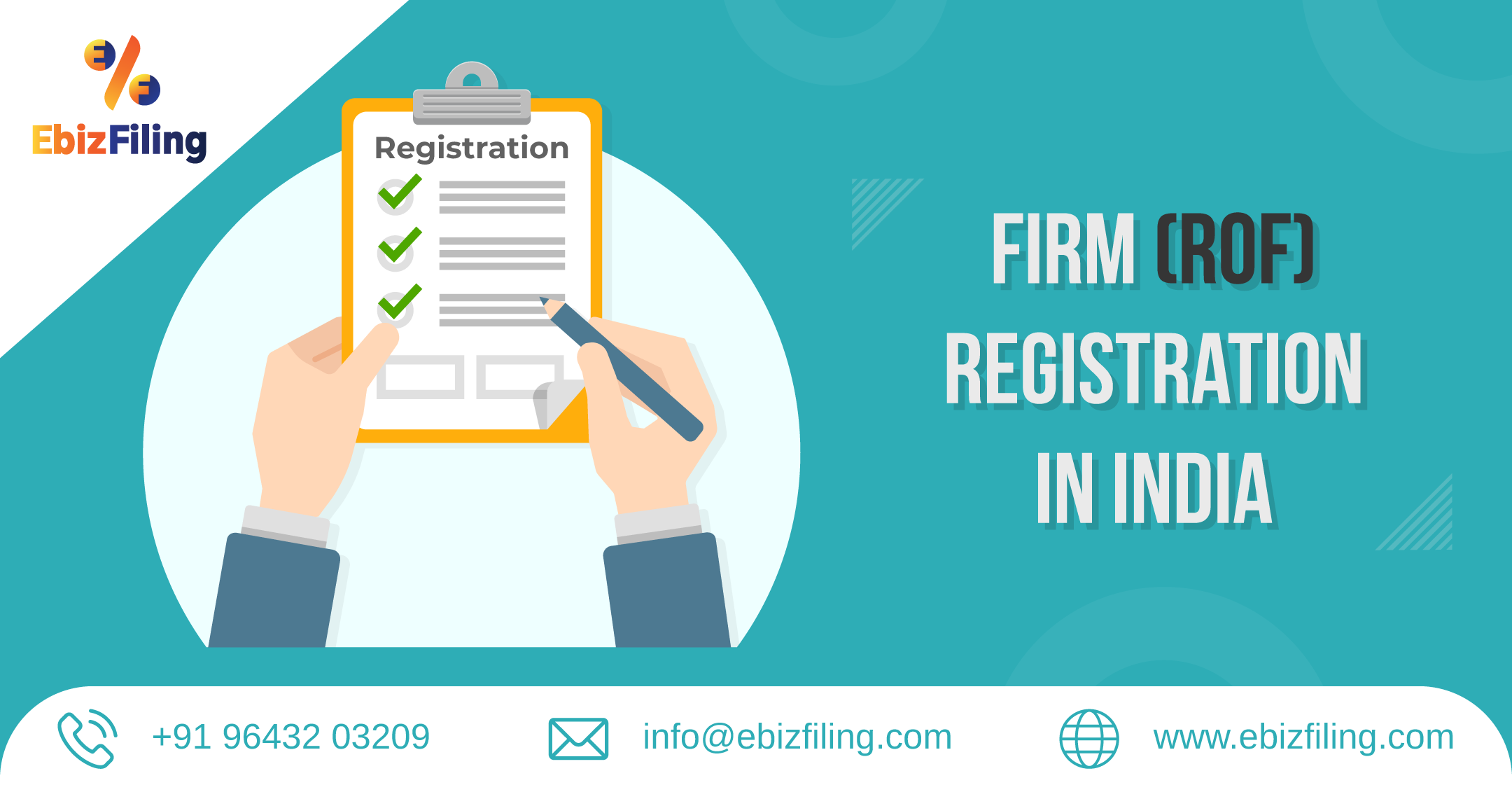 All about ROF registration- Partnership Firm Registration
All about ROF registration in India- Everything you should know about Firm Registration
A Partnership Firm is the old yet the most preferred business structure. It is a business form that is easiest to incorporate and has very less compliance compared to other business structures. Moreover, it is optional for a Partnership Firm to get registered. In this article we will find answers for what is Partnership Firm?, The process for ROF (Partnership Firm) Registration, documents required for ROF registration and benefits of Firm (ROF) registration.
What is a Partnership Firm?
A Partnership Firm is a type of a business structure where two or more individuals manage and operate a business and agree to share profit and loss according to the terms and objectives Setout in the Partnership Deed.
A Partnership Firm is owned, managed, controlled and operated by an Association o People with an objective of earning profit.
Partnership firms are relatively easy to start with and are favourite amongst small and medium-sized businesses in the unorganized sectors.
Benefits of Registration of Partnership Firm (ROF Registration)
It is a well-known fact that it is not compulsory to register Partnership Firm. However, it is highly advisable to get ROF registration as a Registered Partnership Firm enjoys certain benefits that an Unregistered Partnership Firm does not have access to. Following are a few benefits of the ROF Registration.
During the course of business if any dispute arises with any third party or any other matter arises that needs any legal proceeding, then the Registered Partnership can go in to the court of law for the resolution of such dispute.
When the Partnership Firm is registered and have valid ROF Registration certificate, then the partners can go to the court of law for resolving any issue or dispute arose between the partners.
The Registration of Partnership Firm enables all the partners with a special power to claim set-off when any third party files suit against the Partnership Firm.
As compared to unregistered partnerships, the Registered Partnership Firm that has completed an online Process of ROF Registration (Registration of Partnership Firm) enjoys benefit of having higher credibility.
During the course of business, if a Partnership Firm wishes to convert in to any other form of business structure i.e. conversion from Partnership to LLP or Conversion of Partnership to Private Limited Company, then it is necessary for Partnership Firm to have valid ROF Registration.
The process for ROF (Partnership Firm) Registration
Step 1: Choose name of Partnership Firm
The first step towards incorporating a Partnership Firm is to select a different, unique and relevant name according to the business. The name should not be identical with any other existing company / business name. Also, the name of the Partnership Firm should not include any prohibited name as per the law.
Step 2: Drafting of Partnership Deed
The next step towards ROF Registration is to draft a proper Partnership Deed. The ROF registration depends on the Partnership Registration. The clauses of the Partnership Deed should be in accordance with the provisions of the Partnership Act, 1932.
Suggested Read: All you need to know about drafting of a good Partnership Deed
Step 3: Notarize the Partnership Deed
Once you have a well drafted Partnership Deed in hand, the next step would be to execute the same by paying the stamp duty and notarize the same. The Stamp duty should be paid as prescribed under the State Stamp Act where the Business Place of the Partnership Firm is situated. Once the Stamp duty is paid, the deed shall be notarized after providing signature of Partners and witnesses as explained in previous point.
Step 4: Apply for PAN for Partnership Firm
The application for the allotment of PAN for Partnership firm shall be made the Registration of the Partnership Firm. However, a copy of the Partnership Deed shall be supported by the Application for Allotment of Permanent Account Number.
Step 5: ROF Registration
To register the Partnership Firm one must make an application in the Concerned Authority i.e. Registrar of the Firms within whose jurisdiction the place of the business falls. There are different procedure for ROF Registration Gujarat, Maharashtra, Rajasthan, Kerala, Madhya Pradesh, Uttar Pradesh, West Bengal etc. For your reference, the procedure to get ROF Registration in Gujarat is as under:
Visit Commercial Taxes Website, Gujarat-  www.commercialtax.gujarat.gov.in. while for ROF Registration in Maharashtra the official website is https://rof.mahaonline.gov.in/.
On the main page, go to the Registrar of Firms section-> Application for registrar of firm-> it will navigate to the IFP portal.
Register on IFP portal through New Investor Registration link. Basic details like name, PAN, mobile number etc are required to be filled in.
Once registered, login with your credentials and go to the Partnership firm/Society Registration section-> Partnership firm Registration and raise a request for the same.
Again click on the Partnership firm/Society Registration section-> Partnership /Society Request list.
Select your application and click on apply. Make the application payment of prescribed fees. Once done, click on Track applications-> Pending.
Proceed further to upload ROF Form A (template provided on the uploading page) and documents for the application.
Documents Required for ROF Registration in India
Self-attested copy of PAN card of Partners and Firm
Self-attested copy of Address Proof of Partners
Utility Bill as Business Address Proof
Rent or lease Agreement of Business Address (if place is rented)
NOC from the owner of Business Place (if place is rented)
Notarized Original Partnership Deed
Notarized photos of Partners
Application form in the prescribed format
Any other documents as required by the Registrar
Though it is not mandatory to get ROF Registration for Firms, it is advisable and advantageous to register a Partnership Firm with Registrar of Firms.
How Ebizfiling can help you?
Drop in Your Inquiry. Submit your details such as Name, Mobile Number, Email ID etc along with your requirements.
An expert will contact you as soon as possible to acquire more details and necessary documents.
The process shall begin with all the necessary drafting and filings.
About Ebizfiling -
EbizFiling is a concept that emerged with the progressive and intellectual mindset of like-minded people. It aims at delivering the end-to-
end incorporation, compliance, advisory, and management consultancy services to clients in India and abroad in all the best possible ways.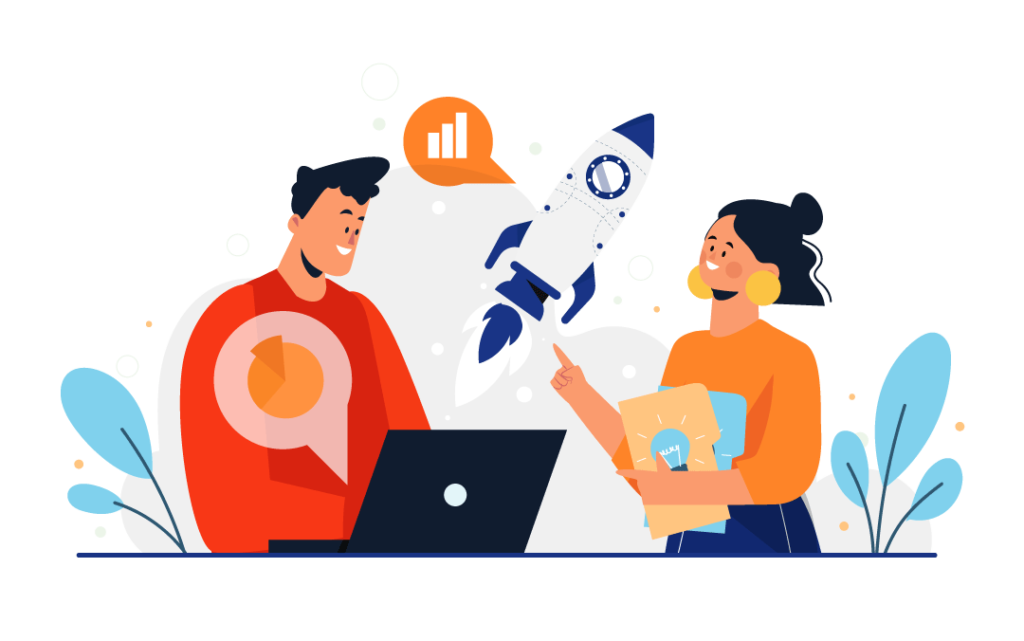 Reviews
They helped me with my company's name change and I was quite satisfied with the way they served me. I am surely coming back to you in case of any compliance problem.

My requirement was fulfilled on time. the customer care response is very prompt.

The entire team was well dedicated especially KHUSHBU and NILESH guided us all through the process. They provided an excellent and dedicated service.