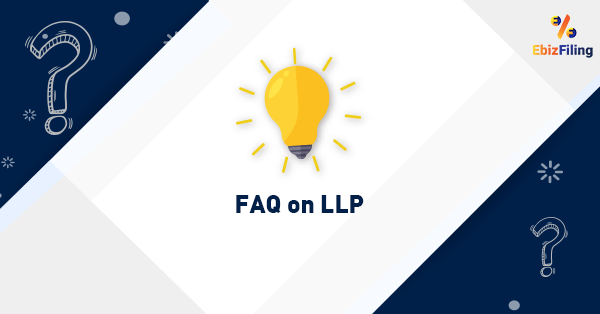 Formalities required for a partner exiting an LLP that is in debt?
For an outgoing partner in an LLP, the requisite procedures provided in the LLP Act, 2008 is to be followed i.e. to File Form LLP-4 with respect to Notice of cessation of a designated partner or partner.
Regarding any existing debt or liability of an outgoing partner, as mentioned in section 24 sub-section 1 of the LLP Act, 2008, the cessation of a partner from the LLP does not by itself discharge the partner from any obligation to the LLP or to other partners or to any other persons, which he incurred while being a partner in such LLP.  The partner is liable for all the acts conducted in the name of LLP during his tenure.
About EbizFiling.com :
EbizFiling.com is a motivated and progressive concept conceived by like-minded people, which helps small, medium and large businesses to fulfill all compliance requirements of Indian Laws.
Get in touch for a free consultation on info@ebizfiling.com or call 9643203209.
About Ebizfiling -
EbizFiling is a concept that emerged with the progressive and intellectual mindset of like-minded people. It aims at delivering the end-to-
end incorporation, compliance, advisory, and management consultancy services to clients in India and abroad in all the best possible ways.