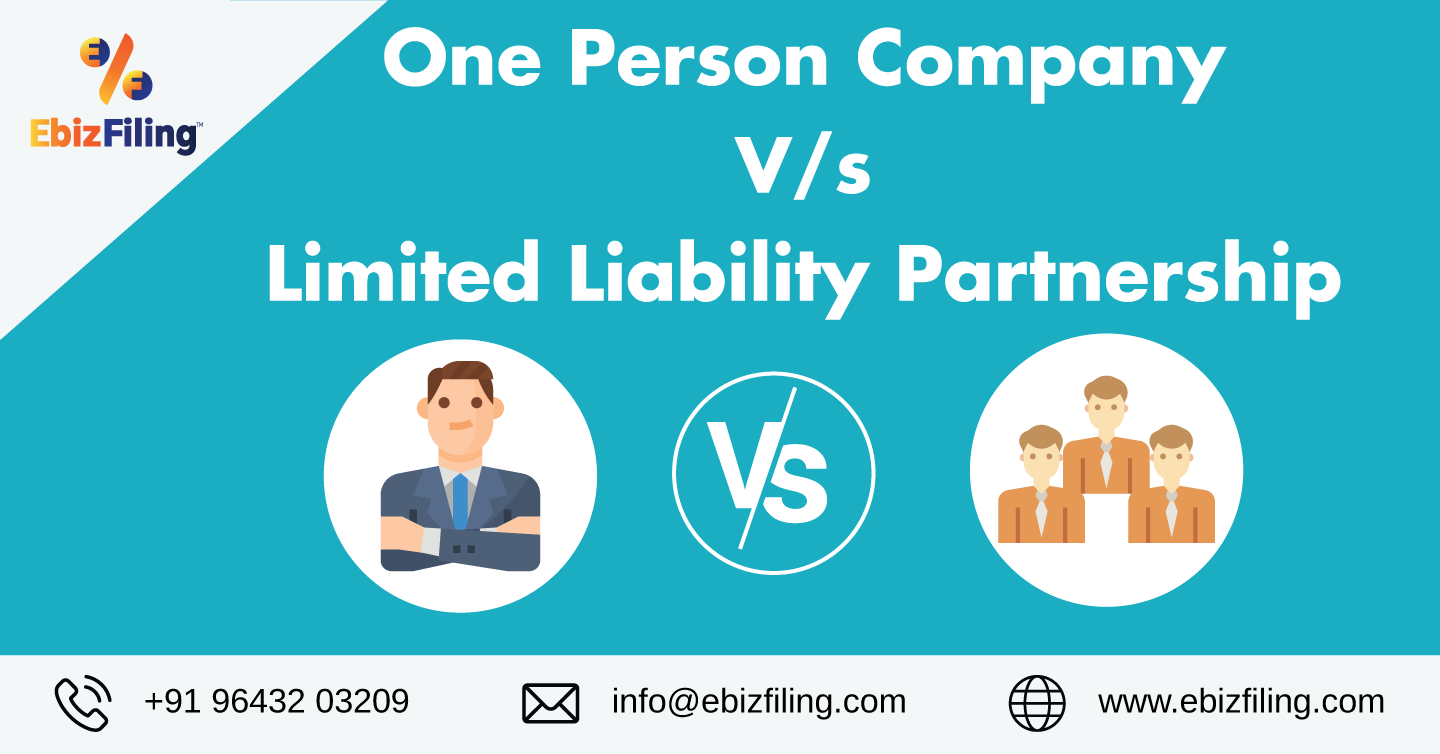 OPC V/S LLP- what form is better for you
OPC and LLP- Comparison and Differences between the two Business Structures
OPC and Limited Liability Partnership are two different Business Structures governed by two different acts namely Companies Act and Limited Liability Partnership Act respectively. The concept of One Person Company encourages single and enthusiastic entrepreneurs to operate their own venture. However, Limited Liability Partnership requires two persons for incorporation. Here we have compared two important form of business- OPC and LLP. 
Do you want to start a new business but have confusion as to what structure of business you should choose? This article might help you to ease your decision.
What is the meaning of One Person Company and Limited Liability Partnership?
One Person Company (OPC) means a Company which has only one person as its member. An OPC is effectively a company that has only one shareholder as its member. 
A Limited Liability Partnership (LLP) is the form of the business where minimum two members are required and there is no limit on the maximum number of members. The liability of the members of an LLP is limited.
Comparison between OPC and LLP
There are few similarities as well as a few differences between the OPC and Limited Liability Partnership. Let us discuss both here for your better understanding.
Similarities Between One Person Company and Limited Liability Partnership
Separate legal entity:

Both of them have separate legal entity. That means OPC or LLP is treated as a different individual in the eyes of law. 

Benefits on taxes:

To the both types of business structures tax benefits are given. The tax benefits would be 30% from the profits.

Limited Liability:

In case of OPC the Sole owner and in case of LLP, the liabilities of the partners would be limited.

Registration Process:

Both the types of businesses are required to be registered with the Ministry of Corporate Affairs.
Know : The benefits of One Person Company 
OPC and LLP – Quick Comparison Table
Particulars
OPC 
Limited Liability Partnership
Law Applicable

Companies Act 2013

Limited Liability Partnership Act, 2008

Minimum share capital

No requirement for minimum share capital. If capital exceeds 50 lakhs, OPC gets converted to Pvt. Ltd.

No requirement for minimum share capital

Members Required

Minimum one


Maximum one

Minimum 2

Maximum No limit

Directors required

Minimum one


Maximum 15

Two designated partners

Maximum not applicable

Board meeting

One meeting in each half of the year. The gap between the two meetings must be at least 90 days

Not necessary

Statutory Audit

Compulsory

Not compulsory unless partner's contribution exceeds 25 lakhs or annual turnover exceeds 40 lakhs

Annual Filing

Financial Statements and Annual returns to be filed with registrar

Annual accounts and Annual returns to be filed with RoC

Liability

Limited

Limited

Transfer-ability of shares

Can be made by altering MOA

Can be transferred by executing agreement before a notary public 

Foreign Direct Investment

Not eligible for FDI

Eligible via automatic route

Suitable to which type

Individuals whose capital requirements is less than 50 lakhs and turnover is less than 2 crs. 

startups , Business, trade, manufacturers etc. 

Company Name

Should end with (OPC) Pvt. Ltd./ (OPC) Ltd.

Should end with LLP
Get Answer to your Queries: FAQs on Formation of LLP in India? 
Conclusion
One Person Company and LLP has a lot of similarities yet they both are different in many of its characteristics and structures. If you are one person who wants to start a business One Person Company is definitely for you as the concept of One Person Company (OPC) was introduced with an objective to encourage single and enthusiastic entrepreneurs to operate their own venture. While in case you are more than one person who wishes to start the business together with limited liability than Limited Liability Partnership is for you. 
About Ebizfiling -
EbizFiling is a concept that emerged with the progressive and intellectual mindset of like-minded people. It aims at delivering the end-to-
end incorporation, compliance, advisory, and management consultancy services to clients in India and abroad in all the best possible ways.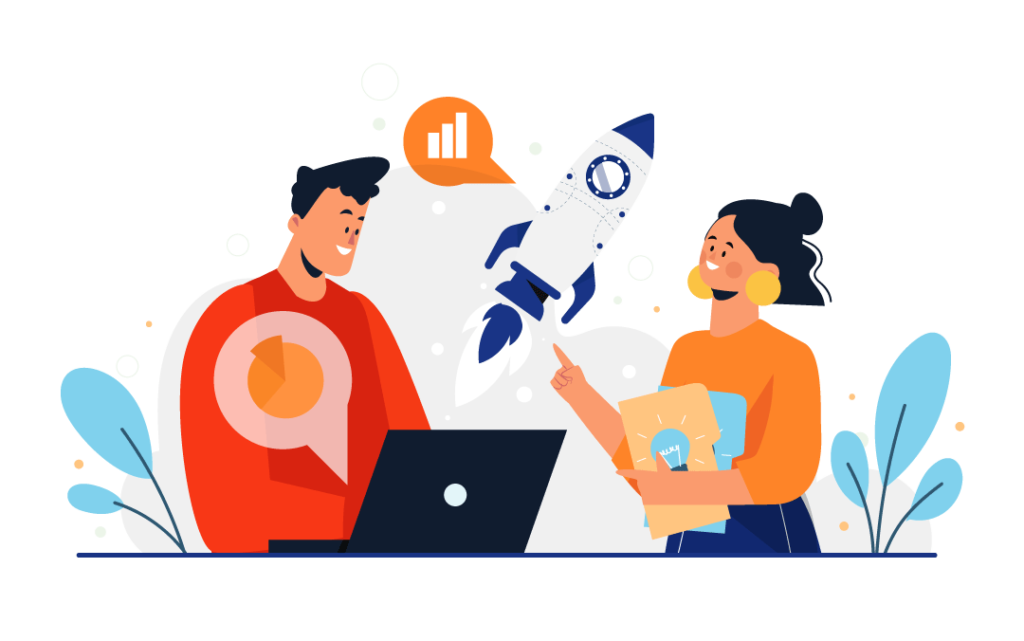 Reviews
Thanx a lot ebizfiling for supporting me to form my LLP and guide me in proper way on time. anybody's remuneration against this is just nothing. you have very good team to co pup this kind of liaison work. I also want to thanks Ms. Payal and Mr. Parin. Thank you and Best of Luck.

I would like to thank your company personnel for their excellent support in registering and incorporating my LLP. Initially, I was very apprehensive about hiring someone from outside Mumbai and that too online, however, I am very much pleased to inform that my choice did not err.It was Compliance Manager Drashti who instilled confidence in your organization by providing timely and helpful advice regarding formation of LLP. She also ensured that I received all the information regarding LLP before I register for your services.After the registration and payment, it was Asst. Compliance Manager Abhishek who coordinated with me for DSC, DIN, LLP Name Approval, Incorporation Certificate and PAN / TAN. He was always there to attend my calls whenever I needed clarifications or doubts regarding the subject. It was his cool attitude and follow-ups that really impressed me.Last but not the least, I must also appreciate the efforts of Asst. Compliance Manager Parin for helping me in shortlisting the right activities of "n" number of activities, to be registered for SSI / MSME registration.I would once again like to commend Ebizfiling and their team of Drashti, Abhishek and Parin for their professionalism, superlative skills and for the job well done. I have no hesitation in recommending their services to others.Keep up the good work.