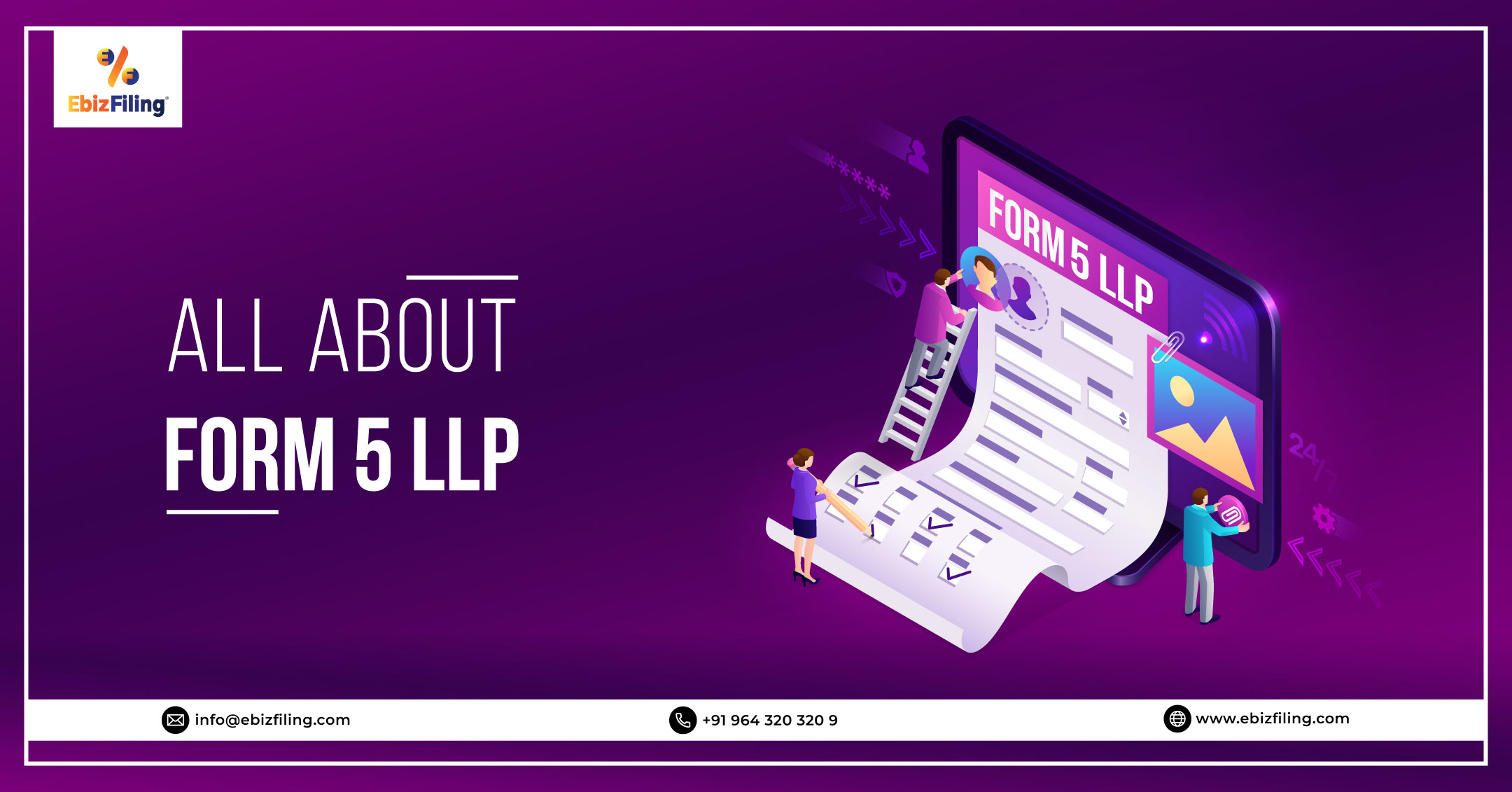 Everything you need to know on Form 5 LLP (Limited Liability Partnership)
What is Form 5 LLP (Limited Liability Partnership)? And Process for Filing LLP Form 5
 Introduction
Entrepreneurs and professionals can benefit from LLPs in a variety of ways. An LLP (Limited Liability Partnership), despite being a relatively simple corporate organisation, has its own set of requirements to complete. Following the rules will ensure that the LLP is registered quickly and painlessly. This article focuses on "What is Form 5 LLP?" And other information on LLP Form 5.
Before going through the LLP Form 5, Let's have a quick look at "What is LLP? And Advantages of LLP".
What is LLP (Limited Liability Partnership)?
A Limited Liability Partnership (LLP) is one in which some or all of the partners are limited in their liability. As a result, it can display aspects of partnerships and businesses. Each partner in an LLP is not responsible or liable for the misbehaviour or carelessness of another partner.
Advantages of LLP
The main advantage of an LLP is that an LLP is easier to start and manage and the process has fewer formalities.

It has a lesser cost of registration as compared to a Company.

LLP is like a corporate body having its separate existence other than its partners.

LLP can be started with any amount of minimum capital.

The partners would have limited liability to their agreed contribution in the LLP.

No requirement of compulsory Audit.

Compared to Private Limited Company, the annual ROC compliance in LLP is lesser.

Owing to flexibility in its structure and operation, the LLP is a suitable vehicle for small enterprises and for investment by venture capital.
What is Form 5 LLP (Limited Liability Partnership)?
There may be a reason for a name change in a Limited Liability Partnership (LLP), such as consent of partners, branding, merger, change in business object, and others. The Central Government could issue an order for LLP name modification under the LLP Act 2008. For the LLP name change notice, Form 5 is needed by LLP Partners. Form 5 is required to be submitted online using the DSC (Digital Signature Certificate) of the designated partner.
The information included in LLP Form 5
The LLP Form 5 is available on the MCA website. It contains the following information:
Number of Limited Liability Partnership (LLP) Registrations.

Address of an LLP.

RUN (Reserve Unique Name) Form SRN Number Reason For LLP Name Change.

LLP name change owing to agreement / Central Government order / assent of partners.

SRN of Form 3 (in case change of name is due to change in business of LLP).

Professional Certificate from CA/ CS / CMA.
DPIN (Designated Partner Identification Number) of Signing Partner.
Reserve Unique Name (RUN) for Form 5 LLP
RUN (Reserve Unique Name) is the application form for reserving the name of a Limited Liability Partnership. In the RUN Form, LLP could issue up to two proposed LLP names. The RUN Form does not require the use of a DSC. The firm will receive the SRN number once the RUN form has been accepted. In the LLP Form 5, the identical SRN number must be written. The name that has been accepted by MCA will be auto-prefilled and placed into the form.
DSC (Digital Signature Certificate) For Partners in LLP
A Limited Liability Partnership must approve a resolution enabling one of the partners to act on behalf of the other half of the LLP in order to modify the name of the LLP. For filing Form 5, the Designated Partner's digital signature is required. Mention the DPIN (Designated Partner Identification Number) number and the partner's DSC (Digital Signature Certificate).
Documents required for filing Form 5 of LLP
To get the above-mentioned set of documents, the LLP name amendment notice Form 5 is required.
A copy of the minutes of the partners' decisions/resolutions/consent.

If applicable, extracts from the related section of the LLP Agreement.

If there is a need of the central government or registrar's order.

Optional extra attachment if requires.
Process for Filing LLP Form 5
Go to the MCA portal.

From the Search bar, get access to the MCA LLP Form 5.

Login with valid Credentials to access Form 5.

Enter Limited Liability Partnership Information.

With the help of the search option, search for LLPIN.

Select and Fill up the application.

Save and Submit the Form.

Once you will submit it, the SRN form will be generated.

Attach the DSC (Digital Signature Certificate).

On the MCA portal, upload the DSC-affixed pdf document.

Pay Fees (The SRN will be terminated if the user does not successfully upload the DSC affixed PDF within 15 days of SRN generation and complete payment within 7 days of successful upload of DSC affixed document or due date of filing of the form + 2 days, whichever comes first.)

An acknowledgement message is generated.
Conclusion
LLPs are required to complete Form 5 for LLP Name Change. Within 30 days of receiving MCA name approval and confirming the availability of the name, a notice of change in form 5 can be filed with the ROC. Certified proof of the Partners' Consent for the LLP's New Name to be Approved.
About Ebizfiling -
EbizFiling is a concept that emerged with the progressive and intellectual mindset of like-minded people. It aims at delivering the end-to-
end incorporation, compliance, advisory, and management consultancy services to clients in India and abroad in all the best possible ways.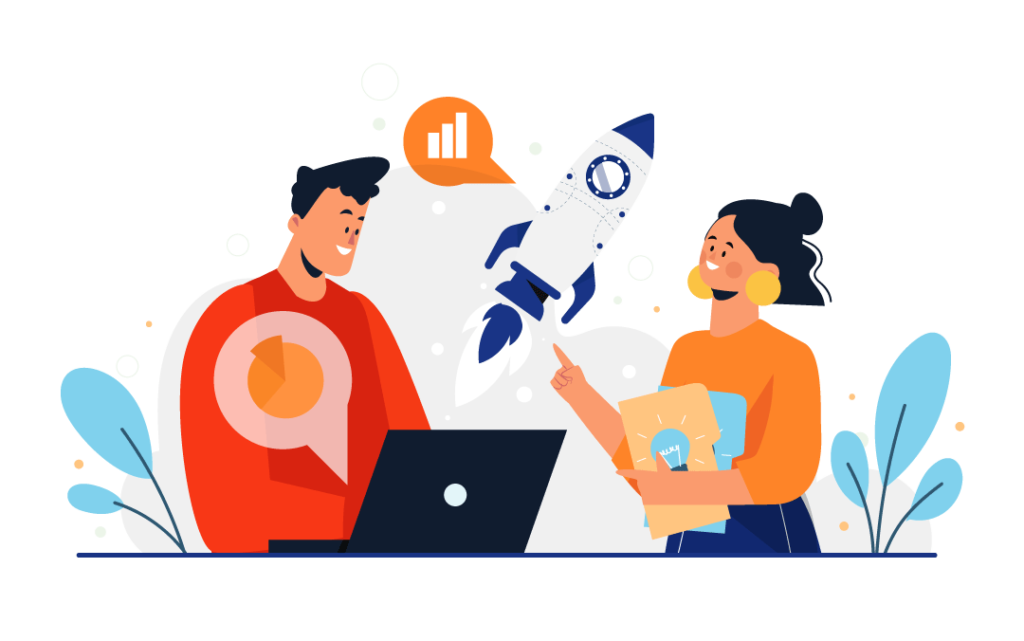 Reviews
Amazing team. They had a word with me post working hours and solved all my queries related to tax consultancy. I highly recommend the services.

Awesome work done by this team especially Ms Aishwarya and Mr Deepak....They followed everything on time and service cost was very competitive... Looking forward working with these awesome guys👏👏👏😍

Did not live up to my expectations.