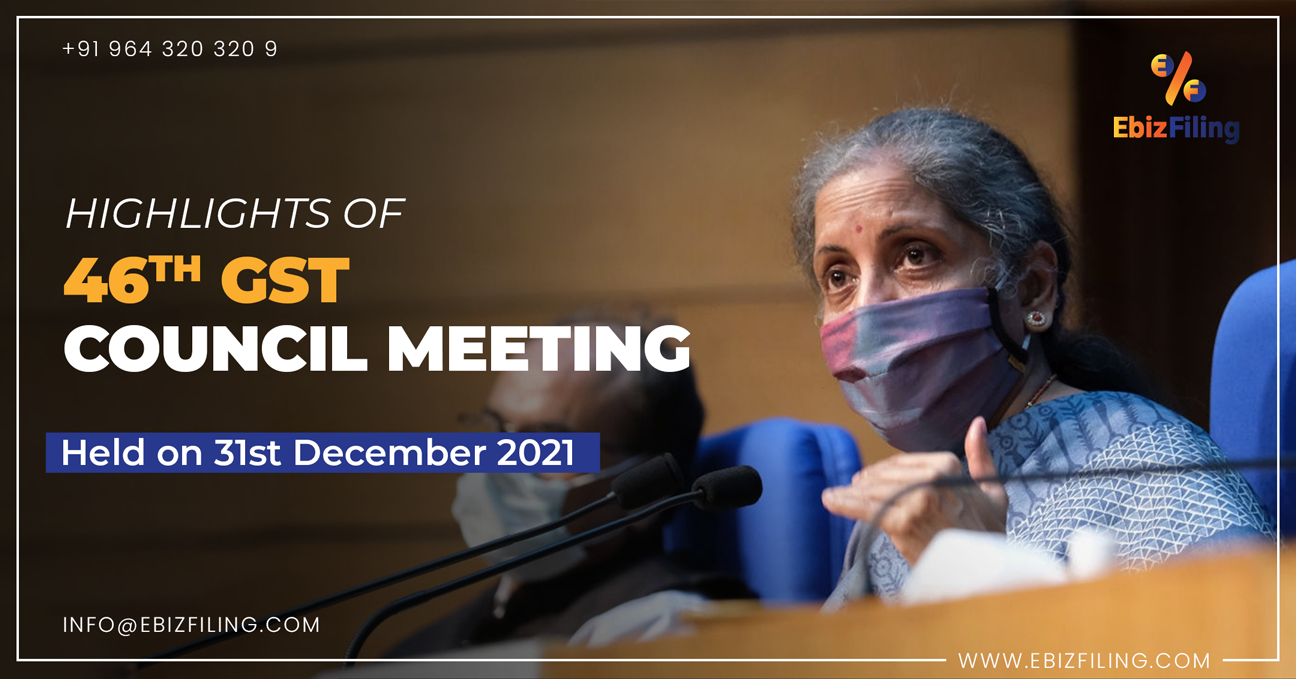 Highlights of 46th GST Council Meeting dated 31st December, 2021
Introduction
 The 46th GST council meeting was held on 31st December 2021, under the chairmanship of Honorable Finance Minister Smt. Nirmala Sitharaman. The said meeting took place at Vigyan Bhavan in New Delhi. The main motive of this GST council meeting is to discuss the tax rate on the textile industry. The conference was also attended by Union Ministers of State for Finance Shri Pankaj Chowdhary and Dr. Bhagwat Kishanrao Karad, as well as state and UT finance ministers and other senior bureaucrats.
Key matters discussed in the council meeting
During the press conference, the Union Finance Minister revealed that the 46th GST Council meeting was called under emergency rules with only two days' notice. She further highlighted that the meeting was quite quick, with the sole topic on the agenda being the increase in the GST on textiles.
The Gujarat FM further stated that on December 29, 2021, he wrote a letter seeking that the 45th GST Council meeting's decision to fix inversion in the textiles sector's tax structure be reconsidered.
As a result, the Council resolved to postpone the increase in the GST on textiles from 5% to 12%. The Council also told the Group of Ministers that they have to include the GST rate on textiles in their study and submit it by February 2022.
The GST raise on footwear was not on the Council's agenda, according to the FM, and there was no discussion about it. As a result, beginning January 1, 2022, the new GST rate of 12% will apply to footwear.
The next GST Council meeting, according to the Finance Minister, will take place at the end of February or early March 2022.
Recommendations of 46th GST Council Meeting
The GST Council has suggested that the decision to adjust textile rates, which was recommended at the 45th GST Council meeting, be deferred. As a result, the current GST rates in the textile industry would be extended beyond January 1, 2022.
I hope this article was helpful. Refer to the topics discussed in the 45th GST Council Meeting 
Source: pib.gov.in
About Ebizfiling -
EbizFiling is a concept that emerged with the progressive and intellectual mindset of like-minded people. It aims at delivering the end-to-
end incorporation, compliance, advisory, and management consultancy services to clients in India and abroad in all the best possible ways.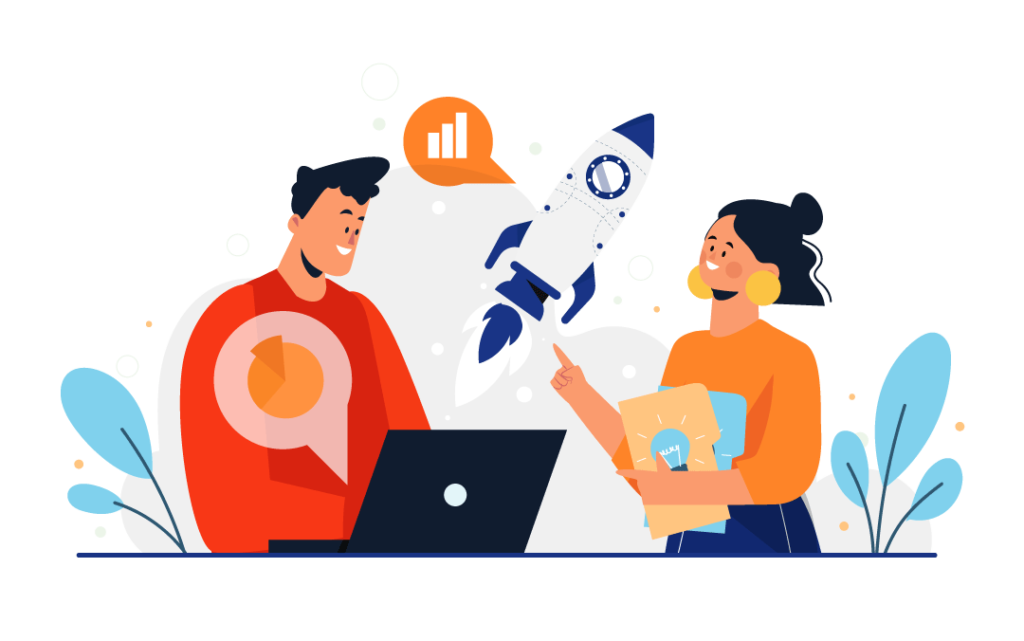 Reviews
Prompt service.They value your time. Professional and experienced staff to guide you. offer services at very competitive price. I would like to continue with them in future. must try.

Ms. Ishani and other team members are very helpful in the entire process of GST filing.

I really appreciate their support superb team.

Cheers!!!!*****

Good service provided by ur staff.